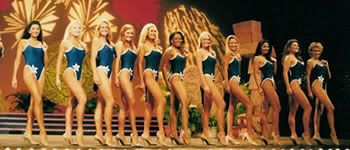 ...and our next finalist...No Milk Please!
For a second, I couldn't move. My hand flew to my trembling mouth, my ears filled with the roaring applause. I felt the gentle nudge of a fellow contestant, her mouth forming the words "go, go," urging me to join
my fellow finalists
already lined up in front of the stage.
In slow motion, I walked forward, carefully navigating the steps in my high heels. I hoped the duct tape
holding my penis down
inside my one-piece swimsuit will hold up a little longer.
Hot Toddy
, another finalist, pressed his cheek against mine. Fellow Chicagoan
NoFo
smiled and waved from the end of the line. I waved back and thought to myself,
I hope you bitches break a heel and fall
.
Tears formed prettily at the edge of my eyes, but not enough to smudge my make-up. I smiled, my teeth shining with the
vaseline
I smeared on them. I made a mental note to buy another jar in case any of the
panelists
need 'persuading'...
-----
No Milk Please is a finalist for
Best LGBT Blog
at
The BoB Awards
. I am truly honored that people have nominated this site without my coersion or paid endorsement. I didn't even know that this existed!
Thanks to Catt at
Does This Mean I'm a Grown-Up?
who is also nominated for
Most Humorous Blog
. Also, thanks to
Gurustu
, H79 (again!) at
Object-Oriented
and others for their nominations.
Congrats to
Hot Toddy
and
NoFo
for their nominations in the same category. Also, Daniel at
...was I there?
for
Biggest Blogwhore
(I thought I was the biggest one?).
Voting starts January 1st, 2005.
Vote Now!