I cannot stop by a bookstore without spending a few minutes going through the New Releases stack. I don't know what it is, but the sight of rows of books makes my heart flutter. Maybe it's because I am always on the lookout for the next
About A Boy
or
Perks of Being A Wallflower
--that amazing book that takes you completely into the character's head, into another world. I don't think there's anything else as satisfying as reading a good book, except maybe stealing it.
I bought
The Book of Ralph
by John McNally today, which given the number of books on my nightstand waiting to be read, may have been a bad idea. I don't know when I am going to be reading it, although reading the blurb, I can't wait to get started.
I am currently reading Dan Chaon's
You Remind Me of Me
. It's written well, but a tad slow--it doesn't rock my world. I am already looking forward to the next book.
I thought it may be fun to take a photo of the books on my nightstand. I haven't read any of these books, except the hardcover copy of
Perks
, which I got as a gift on my birthday last month from
Annie
, so read them at your own risk. :)
Just a little glimpse into my bedroom, my side of the bed.
What's on your nightstand?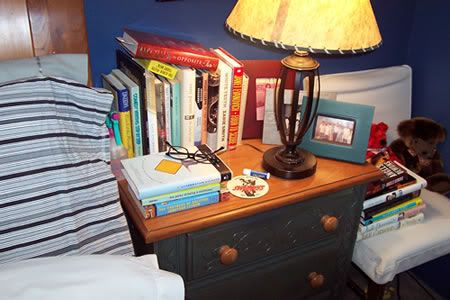 a closer look: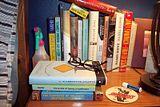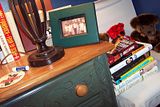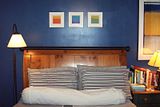 For a complete list of all the books on the nightstand, look
here
-----
Other books in my
bookshelf

A
post
about my love affair with books