PREVIOUSLY:
Slideshow
-----
SPOILER ALERT! Just kidding, there are no spoilers here. This post is
not
about
Harry Potter and The Deathly Hallows
although I am currently reading it, which by the way, is fucking heavy. You almost have to be a bodybuilder to lift this book which is ridiculous because we all know that bodybuilders don't read. Well, except the label of their food supplements, which they do very carefully with the help of somebody reading it to them.
This post is about our second hotel in London, the one I booked just in case our first hotel was a fleabag hotel. Believe me when I say that I didn't expect this new hotel,
The Hazlitts
, to be a Harry Potter experience at all, but it did.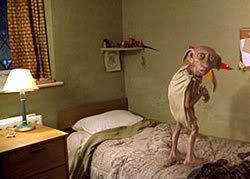 First of all, after checking in, we were led down to a room under the stairs. For a few seconds I thought that the door was going to open into a cupboard. But to my relief, it opened into the dungeon, ehem, basement. The stone walls were painted a bright yellow, I think to distract you from the quaint shackles hanging from the wall and the mace.
The room was called the Thomas Archer room, after some famous person I've never heard of. The color scheme looked like Colonel Mustard came in there and shot his load all over the walls. Ok ok ok, I exaggerate, as you can see in the pictures below, it wasn't quite that bad, but boy, it was what
Michael Kors
would call 'matchy-matchy,' which is Korspeak for 'burn the thing down.'
The room was dark. The window only provided a sliver of light from the street above. It was small, but you know me, I'm not a size queen. Ok, I am,
hel-looo!
but the size of the room was ample. At least the bed was comfortable and clean. The worst part about this room was the bathroom, which was only had a bathtub. I don't know about you, but the last time I took a bath, I was still playing with rubber duckies, you know, when I was thirty-two.
There was no shower, but there was a hose with a shower head. However, since there was no shower curtain, you could only crouch in the tub to 'shower' unless you wanted to make a huge, wet mess. Plus, I sometimes pee in the shower and the first time I used the tub, I accidentally relaxed my bladder and peed in the tub while I was sitting in it. Peeing on someone else--sexy; peeing on yourself--not sexy, unless of course, you're being paid to do it, then very very sexy. Hazlitts, if you're reading this, you could install a shower curtain here and it would go a long, long way.
You know, I'm sure that the other rooms in this hotel are grand, light and beautiful and charming, just like all the
pictures in Expedia
, but not this room.
But I suppose, it wasn't too bad. Though I think, they should've thrown in an owl in a birdcage, a Nimbus 2000 and a house elf, and then called it the 'Harry Potter' room...now
that
would've been an experience...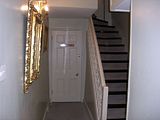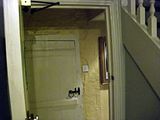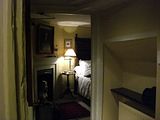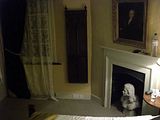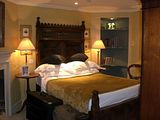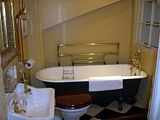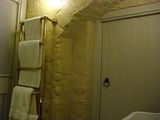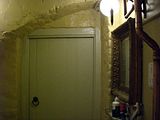 NEXT:
Notes From The Underground
-----


Explore
Harry Potter's house
.